I have to admit — I was late to the Stranger Things hype. I'm really bad about watching new TV shows (I just want to rewatch Friends over and over) and I'm especially bad when they are hyped to the max (I refuse to touch Rick & Morty). But when my family finally decided to sit down and watch the Netflix original series, we became… a little too hooked.
A cosplay photoshoot I did with my sister
I don't remember how it came up, but we somehow found out that a lot of the filming locations are in Atlanta, Georgia — about an eight hour drive from home. So, we packed up all of our Eggos and walkie talkies and set out for the Peach State on Easter weekend.
I thought I would compile this itinerary of our trip so that if anyone wants to follow in our footsteps, they have a logical order. This was the biggest challenge of the trip — while it would've been adorable to do things in series order, Atlanta is MASSIVE, and the locations are incredibly spread out. We stayed just outside of downtown, and most of the stops were at least 30 minutes away, save for Hawkins Lab.
I also will Venmo whoever follows this guide and shows me first money for lunch at Benny's Burgers (or Truett's, if you take my later advice). My comments are open and I am ready to see it.
DAY ONE
First stop: Will Byers house — Fayetteville. 
EDIT: it was suggested that I remove this address, as the owners are private people and this could create some issues for them. The location is still available elsewhere, so I ask that you are respectful as can be if you decide to add this to your own Atlanta tour. 
I don't get starstruck often. But I was starstruck simply by this building. While the outside isn't the scene of TOO much on screen action, the Byers house is undoubtedly the hub of the entire plot.
After crossing over the sketchiest, one way wooden bridge possible, you arrive on a gravel road that provides a view of the front of the house as well as the driveway. Of course, "NO TRESPASSING" signs plaster the outside, and we don't blame them. The pictures we got didn't do it justice, and nobody got out of the car here — but I would recommend seeing this one for sure.
We were also in Fayetteville to make a trip to Truett's Luau, a Chick Fil A that is also a sit down Polynesian restaurant. This was almost as cool as the Byers house. Maybe even cooler. That's right, I said it. So yeah, eat here when you go.
Also allegedly in Fayetteville is the phone booth where Hopper calls Terry Ives — however, we could not find it. We gave up when we determined that the booth itself likely is no longer standing, and we're looking for an empty field.
DAY TWO
Second stop: Hawkins Lab — 1256 Briarcliff Road, Buckhead, Atlanta
My sister and I are baffled that this place exists. How did the Duffer Brothers even find this place?
The building is absolutely insane, and I felt like the trademark Hawkins vans were going to rush in at any minute. You can walk around the entire grounds and see moments from the show come to life — say a little prayer for Bob while you're at it.
You really only need to go to the front of the building to get the gist, and the walk around the entire lab is a long one. We didn't make it all the way to where Max and the gang try to get inside in the end of Stranger Things 2, so someone do that and show me.
Some fans say that they do tours every so often, but it was abandoned for us. I'm assuming this is an interior location as well.
Third stop: Hawkins Police Station — 45 Pray Street, Douglasville
While a fully functioning police station is nearby, Hopper drinks coffee and contemplates in a tiny abandoned brick building in Douglasville. This is one of the interior and exterior locations, but you cannot go inside. It's a fun stop and we got some cute pictures, but not as heart stopping as some of the others.
Fourth stop: Benny's Burgers — Tiffany's Kitchen, 7413 Lee Road, Lithia Springs
We parked our car where Papa steps outside to see that El has vanished. That's insane.
If I owned a location used in Stranger Things, especially one that served as an essential plot device, I would make use of it. Tiffany's Kitchen, to use 2011 Tumblr slang, does NOT stan Stranger Things. They seem really not into the boom in business that came from Millie Bobby Brown running through their kitchen. BUT, I would still go in and see. This is an interior and exterior location, and the only one of those where you can actually go INSIDE. We watched the episodes that feature Benny later in the evening, and our jaws dropped. We stood where Queen Millie stood…. We are not worthy.
DAY THREE
Fifth stop: Hawkins Town Square — Downtown Jackson/Butts County (ha!)
This middle of nowhere stop includes the store where Joyce works, Bobs Radio Shack, the marquee that boasts "Nancy is a slut wheeler," and the alley where Steve and Jonathan fight.
Unfortunately, Joyce's store is closed (poor thing) and the marquee was only put there for filming. We got there before Radio Shack opened, but it gets a shoutout because it is the only location we saw that was proud to be in Stranger Things. The alley fascinated my sister and I for some reason. You can stand where all of Steve's mean friends stand to watch them fight. It's insane.
The Courthouse in the middle of the town is actually Hawkins Library, which is a brief stop when Hopper is doing research on Hawkins lab. My mom also insists it's where Dustin checks out books to read up on Dart, but I swear that's the school library. Time will tell.
My mom thinks Joyce's market should reopen and offer a photo opp where you can buy christmas lights and take a picture doing it. My sister and I just kept cracking jokes about the Stranger Things Bad Lip Reading. If you haven't seen it yet, do yourself a favor and watch Joyce do a speed drawing of a cat in order to pay for her lights. I'm begging you.
Sixth stop: Hawkins Middle and High Schools — 109 South Street, Stockbridge
This is undoubtedly the crown jewel of the trip. You can't go inside, but just by looking in the windows you can see most of the rooms that the crew used. And most importantly, IT SAYS HAWKINS MIDDLE ON THE FRONT. This location gives you the same sensation going to Harry Potter World in Universal does — you are truly in Hawkins, Indiana. Sure, the other places are cool, but you have to really imagine the show going on in front of it. This is straight out of Netflix and into your world.
I climbed up on a rail to see into the gym, where I got a tiny little glimpse of the bleachers. Think of all the iconic scenes those bleachers saw! El in the kiddie pool looking for Barb and Will! Max falling when El sabotages her skateboard! El and Mike dancing at Snowball! (Do I perhaps love Eleven?)
My favorite thing to see here was actually seen through a window — the actual hole that Eleven uses to crawl out of the Upside Down at the beginning of Stranger Things 2. I guess in my heart I knew they would need to make a hole in the wall for that to happen… but actually seeing it? Queen Millie was inside that? Too much to handle. Canonically, we saw an actual entrance to the Upside Down. Lord help us all.
If you can't see it, turn up your brightness and zoom in!
We also touched the gate that the boys touch when spying on Max — unfortunately the closest my sister will come to her true soulmate, Noah Schnapp. We also saw Nancy's locker, but stupid me didn't think that's what it was until I watched the show again.
Pro tip: the high school hallways are green and orange, while the middle school is blue.
You can see the cafeteria where Nancy asks Steve's friends if they've seen Barb through the window in the same courtyard Max throws the "stop spying on me" note in the trash. Stupid me also forgot the cafeteria is ever shown and didn't appreciate it or take a picture. Mike kisses El here and I just forget this entirely? Fake fan.
Seventh stop: Max/Billy's house, 5280 Moore St, Stone Mountain
Like most people, we prefer Stranger Things to Stranger Things 2. We were bad fans who hardly recognized this house upon seeing it, so we sat outside and pulled up the episode where Lucas comes to look for Max. This is actually an interior and exterior location, but obviously, we could not go inside. Once you recognize it, it's pretty cool. My pictures from this are bad though. I don't even think I have one. Sorry, Mad Max fans.
Seven and a half: Train tracks — Stone Mountain Park, 1000 Lee Blvd, Stone Mountain
You can tell from the show that Max lives off a beaten path. So when we arrived in Stone Mountain, Georgia, we thought we were making our way to abandoned and easily accessible train tracks. Boy, were we wrong.
The scenes with the train tracks in them (whole group looking for the entrance to the Upside Down, Steve giving relationship advice to Dustin) were filmed in a massive tourist attraction called Stone Mountain Park. The park is essentially an amusement park all centered around a massive stone that has Confederate icons carved on the outside.
You cannot actually walk the train tracks because a real train circles the mountain, BUT, we still saw some of the tracks and a bit of the woods from where visitors were allowed to be. I guess it's enough knowing #daddy Joe Keery walked into this park. That's why this only counts as stop seven and a half — we didn't truly see anything. It's an honorable mention, if you will.
Stone Mountain also supposedly houses the pond where El screams at her reflection. I may have seen this from the car, or maybe I just wanted to see it… And while it may look like it houses the reservoir where El saves Mike from a fatal jump and the fake Will Byers body is found, that reservoir is miles away and on a no visitors policy.
Stop eight: Mike, Dustin, and Lucas's houses — Piney Wood Lane, various addresses
Full disclosure, the boys live a quick bike ride from downtown Atlanta, and the drive
back from this neighborhood was pretty confusing and made for a bit of stress, and the houses aren't crazy exciting in our humble opinions. We love a good Wheeler though.
Wheelers: 2350 Piney Wood Lane
Sinclairs: 2550 Piney Wood Lane
Hendersons: 2886 Piney Wood Lane
We only took pictures at the Wheeler house, probably because Nancy is bae, obviously, and the most action happens here versus at the other houses. The Sinclairs house is a few doors down and visible from the Wheelers, just as it is in the show. The Henderson house is hard to see from the road, but we did get a glimpse of the underground cellar that Dustin shoves Dart into! #JusticeForDart
Fun fact: The Harrington house is close to Hawkins Middle. We did not go there, but found it funny that it is in the town of RIVERDALE! Why is this funny? Uh, Barb goes missing at the Harrington house… then shows up as Ethel in Riverdale? Our girl is alive. She's just being bullied by Archies friends. Don't you worry.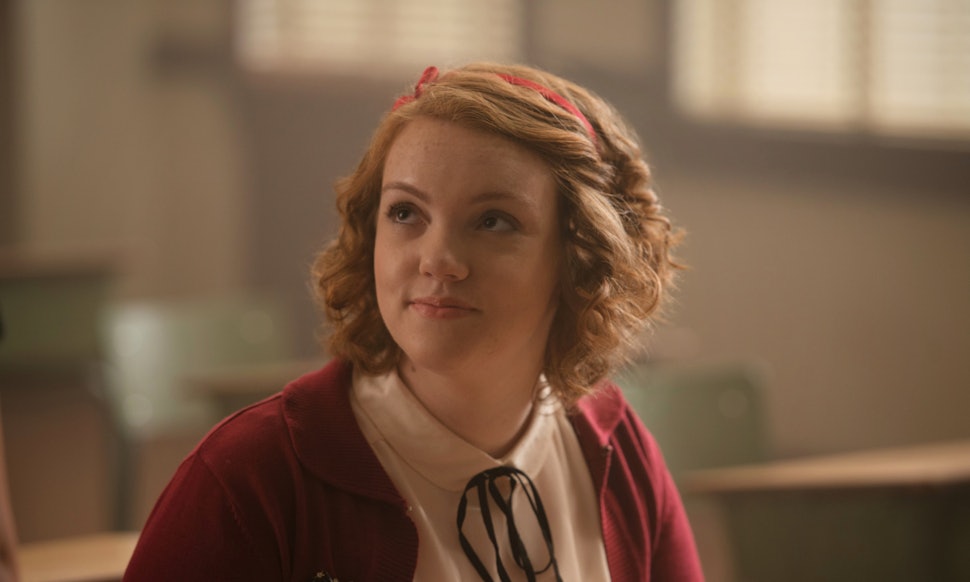 There are plenty more iconic Hawkins buildings spread throughout the Atlanta area, but we had to skip out on them for one reason or another. We sprinkled some other Atlanta goodness into the trip, like the Coca Cola Museum and shopping in Buckhead. Feel free to tailor the trip to your needs, and you can find a more comprehensive list of locations without my annoying commentary here.
I highly recommend this trip to other crazy Stranger Things fans out there, and I hope this helps someone out there create a copycat itinerary. The countdown to Stranger Things 3 is on!